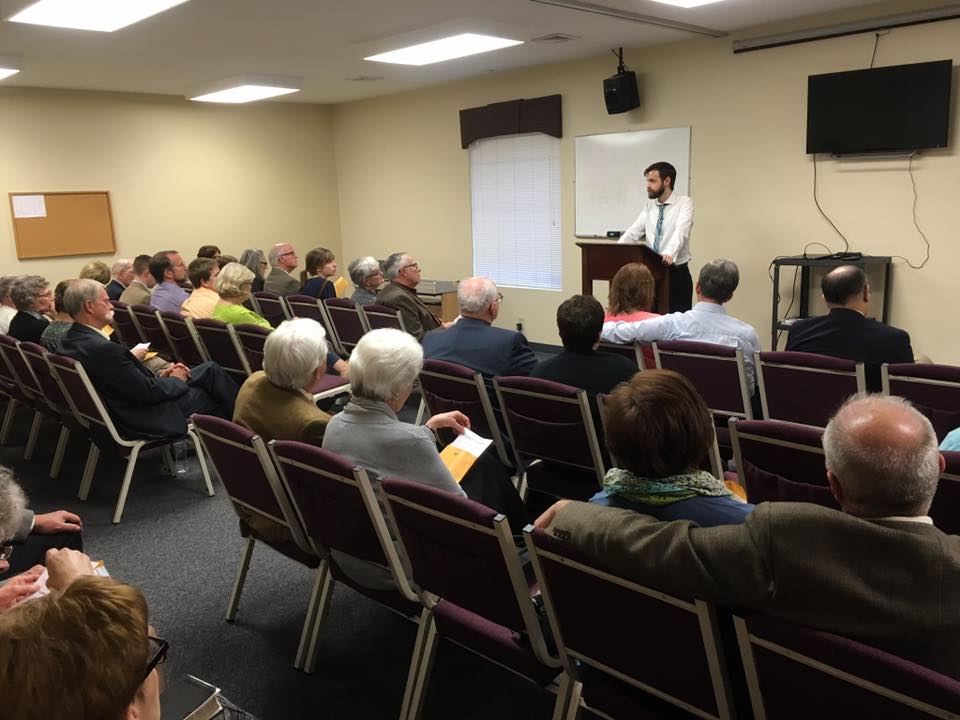 Adult Bible Fellowship
Adult Bible Fellowship provides a format where you can choose from classes that change quarterly. These classes focus on studies in particular books of the Bible or pertinent issues for a Christian world view. In these smaller settings you will have opportunity to meet new people regularly and opportunity to minister to others in prayer and encouragement. ABF is where everyone can find a platform for using their spiritual gifts for the good of the entire community.
Current classes for 1st Quarter of 2019 are:
Acts (Part 2) — Craig Sherban
This class will complete the study through the Acts of the Apostles which Mr. Sherban began last quarter. Learn how the Church continued to grow as Christ carried out His promise to build His Church.
1 Corinthians (Part 2)— Jon Cheek
Jon will complete the study he began last year. In this letter Paul wrote to Christians in Corinth, you will discover warnings, promises, and much instruction that applies directly to the modern Church.
Stewardship — Various Teachers
God has graciously given His people all things. He has a plan for what His people do with the gifts He has given whether the gift is money or talents.
Ladies' Bible Study
Ladies, you won't want to miss this seasonal Bible study led by Mrs. Whitcomb. This Bible study is open to all Greer area ladies and meets at the church by season on Tuesdays from 10:00-11:30 a.m.
Women 2 Women
Ladies college age and above meet for a time of fellowship and discussion around God's Word, particularly focused on applying it to daily life. Women 2 Women meets the first Saturday of every month January-April and September-November from 9:00-10:30a.m..
Family Missionary Outreach
Family Missionary Outreach is an integral ministry of CBC. Every Spring and Fall the church will gather together for a meal and program that focuses on one of our missionaries or on a particular mission field.
Men's Sports
Each year CBC organizes a softball team to play in the Greenville church league. Great exercise & great fellowship!
Adult Fellowship Groups by Age
We have fellowship groups for each of the following adult age groups:
College
20s/30s
40s/50s
Encouragers (60+)