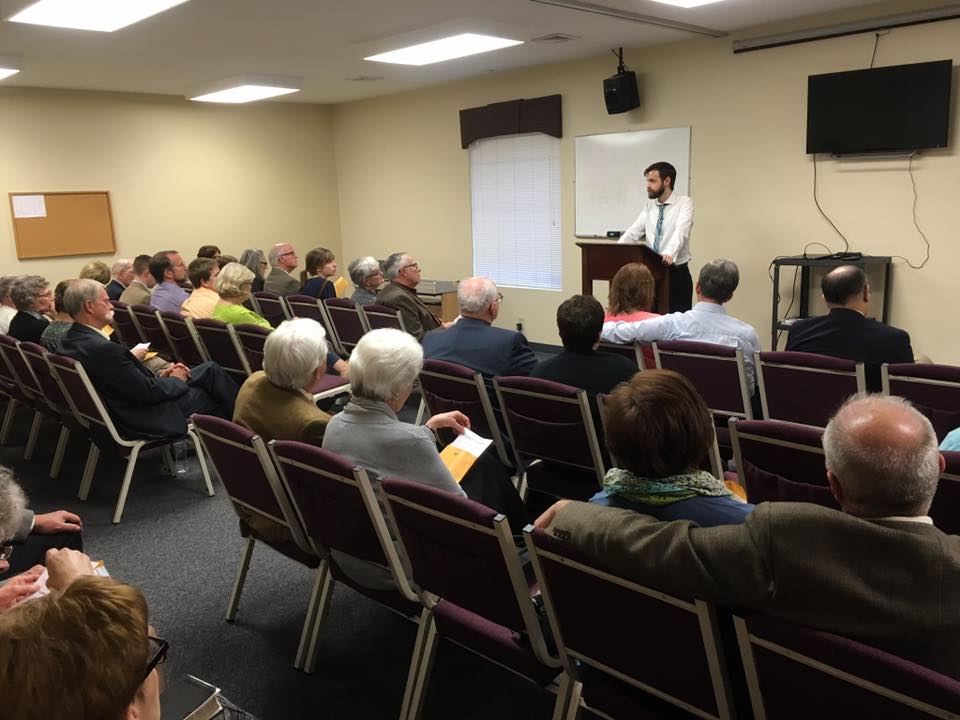 Adult Bible Fellowship
Adult Bible Fellowship provides a format where you can choose from classes that change quarterly. These classes focus on studies in particular books of the Bible or pertinent issues for a Christian world view. In these smaller settings you will have opportunity to meet new people regularly and opportunity to minister to others in prayer and encouragement. ABF is where everyone can find a platform for using their spiritual gifts for the good of the entire community.
Current classes for 2nd Quarter of 2019 are:
Church Councils — Jerry Priest
Within the first 500 years of the Church, leaders met at various times to hash out what qualified as "Bible" and some of the very important doctrines of the Bible. Learn where some of your beliefs originated.
Leviticus — Andrew Lee
God desires to dwell with His people, and He makes a way for His people. As we understand the attitudes and requirements the Israelites were to have as they approached Him, we can better understand the gift of Christ's work on our behalf and how we should approach God in worship now.
Song of Solomon — David Whitcomb
Is this writing really part of inspired Scripture? Some church fathers throughout history have wondered. Spurgeon believed the book is a picture of the Christian's relationship with our Savior. What message does God desire for us to learn? Attend the class learn.
Ladies' Bible Study
Ladies, you won't want to miss this seasonal Bible study led by Mrs. Whitcomb. This Bible study is open to all Greer area ladies and meets at the church by season on Tuesdays from 10:00-11:30 a.m.
Women 2 Women
Ladies college age and above meet for a time of fellowship and discussion around God's Word, particularly focused on applying it to daily life. Women 2 Women meets the first Saturday of every month January-April and September-November from 9:00-10:30a.m..
Family Missionary Outreach
Family Missionary Outreach is an integral ministry of CBC. Every Spring and Fall the church will gather together for a meal and program that focuses on one of our missionaries or on a particular mission field.
Men's Sports
Each year CBC organizes a softball team to play in the Greenville church league. Great exercise & great fellowship!
Adult Fellowship Groups by Age
We have fellowship groups for each of the following adult age groups:
College
20s/30s
40s/50s
Encouragers (60+)