Our Mission
Community Baptist Church exists to make disciples of Jesus Christ by the power of the Holy Spirit to the glory of God in Greer, SC, and throughout the world. We seek to accomplish this mission through four simple priorities.
First, we are committed to outreach by sharing the gospel in our local community and by supporting global gospel ministries.
Second, we are committed to enfolding believers into the life of the church as members of the body of Christ by cultivating genuine relationships and opportunities for service.
Third, we are committed to discipling believers within the context of the local church through the faithful ministry of the Word and prayer.
Fourth, our end goal is to glorify God through our gathered worship.
Covenant & Confession of Faith
We've made our statement available as a PDF download.
Pastor Cameron Pollock
Lead Pastor
Cameron came to serve as the Lead Pastor of Community Baptist Church in April 2022. He met and married his wife Emily while in grad school at Bob Jones Seminary. Since then God has given them three beautiful daughters and a newborn son. In his free time he likes to read, write music (check out his free congregational hymns and published works), and follow his hometown sports teams from Denver, Colorado. He is also pursuing a DMin in preaching from Westminster Theological Seminary.
Pastor Steve Allen
Pastor of Worship and Discipleship
At an early age, Steve came to faith in Christ while attending summer camp. When he was only nine years old, he had a desire to go into full time Christian ministry. Since 1981, Steve and his wife, Jacqui, have been serving side by side in music ministry all their married life. Steve came to Community in 2023 and his desire is to lead our congregation in corporate worship that is worthy of our holy God and to help develop musicians who will glorify God with their talents by serving with their gifts in the local church.
Tom Coleman
President of Elders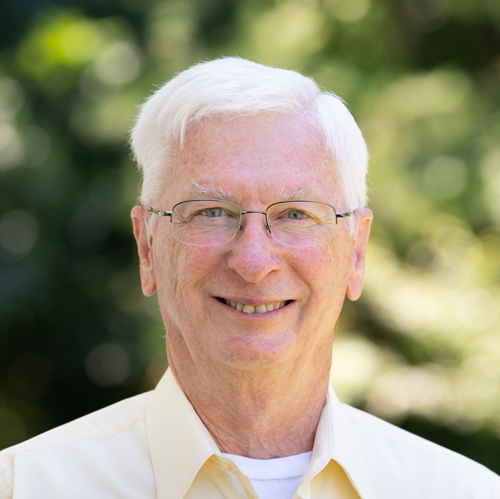 Tyler Leach
President of Deacons
Thinking about visiting Community?
Get Directions To Our Church
Enter your location for directions.
Service Times
Adult Bible Fellowship & Children's Sunday School–9:30 am
Sunday Worship Service–10:30 am
Sunday Evening Service—5:00 pm
Wednesday Prayer Meeting—7:00 pm
Service Times
Adult Bible Fellowship–9:30 am
Children's Sunday School–9:30 am
Sunday Worship Service–10:30 am
Sunday Evening Service—5:00 pm
Wednesday Prayer Meeting—7:00 pm